06/01/2022
The International Urban and Regional Cooperation Program (formerly IUC) funded under the External Partnership Instrument (IPI) and strategic support from the European Commission's Directorate-General for Regional and Urban Policy (DG-REGIO), contributed to bringing together cities and regions around the world to work together towards the achievement of the Sustainable Development Goals (SDGs), the New Urban Agenda (as an expanded voluntary commitment of the European Union), the for the EU or the objectives of European cohesion policy.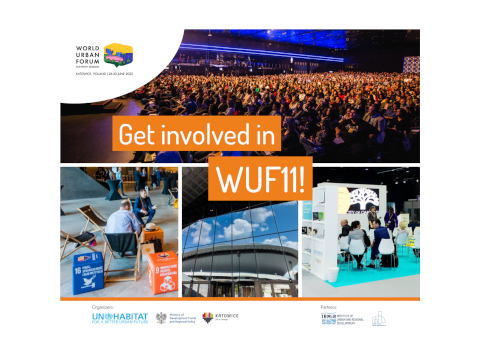 The World Urban Forum is an opportunity to meet, showcase and network between cities, regions around the world and with their stakeholders. For this 11th edition in Katowice (Poland), the IURC and its partners have created a joint program to foster a greener urban future and facilitate networking at the international level.
Learn and discuss how cities/regions can be designed/redesigned/co-created to contribute to the transition to net zero emissions through attractive and bankable pilot projects. After the presentation of Madrid Urban Forest and the Manheim initiative on a climate-neutral building stock by 2045, representatives of the Climate Finance Gap Fund – European Investment Bank (EIB) and the Urban Resilience Fund (TURF ), MERIDIAM will provide feedback on the case studies presented, offering opportunities and areas for improvement in order to make these projects eligible to receive financing from the point of view of investors.