10/10/2022
This platform visualizes and provides open data on hundreds of national, regional and interregional programs funded by the EU budget.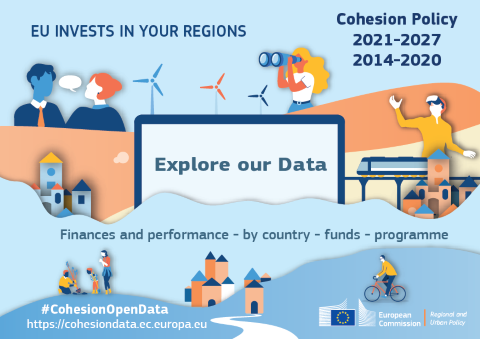 The Cohesion Open Data platform was extended on October 10 to present the period 2021-2027 and the programs adopted!! This is a major exercise in transparency, sharing the political choices of Member States, working with the European Commission, the objectives they intend to achieve with EU funds and their expected achievements.
This new version provides:
The presentation of 308 billion euros under the IJG objective of 22 partnership agreements adopted is in the interactive datastory through. Twenty-two partnerships are adopted, representing 83% of the available cohesion policy budget.
Graphs and data from 150 adopted Cohesion Policy programs covering over €110 billion of EU funding are presented on the main platform with interactive pages and charts presenting data by theme, country and fund as shown below;
The platform will be updated daily with the details of the adopted programs. The complete table of investments should be available in early 2023 once all the programs have been formalized.
Visit: Open Data Cohesion
Follow: #CohesionOpenData